Top ISO 9001 Consultant in Norwalk, Connecticut (CT)

Making sure that your business is at the top of the industry or, at least, moving onto it, can be harder than it seems and unless you implement ISO 9001 in Norwalk along with many other standards, it is going to be impossible.
ISO standards are mandatory but also voluntary. Therefore, you need to consider which ones you need right when starting your business, and what standards are necessary once you've been in businesses for a while.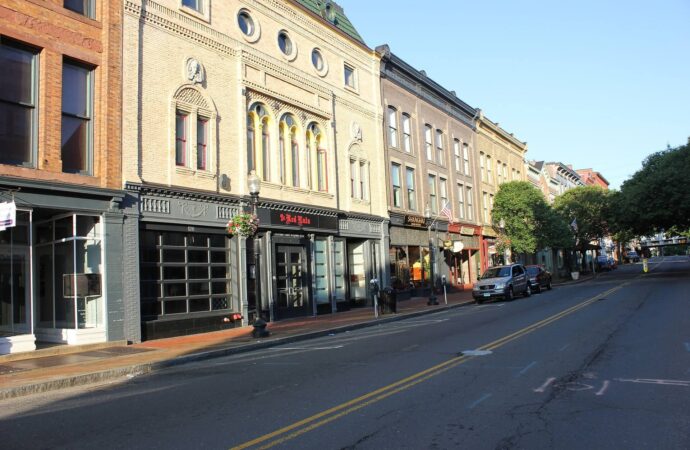 ISO 9001 is a great start for any company that provides or manufactures products, but it isn't the only one you need to consider if you want to boost your business and make it grow. Other ISO certifications such as ISO 45001 and ISO 14001 might not be mandatory but can bring a lot of value to your business.
ISO 45001 focuses on the occupational health and safety management system of your company by providing guidelines to establish, maintain, and improve it. The guidelines set safety measures to guarantee you offer safe workplaces and healthy ones where workers are very unlikely to be involved in any type of accident.
For some businesses, this could seem unnecessary since they are able to handle the implementation of the system by themselves. But implementing the standard helps to obtain much better results and get benefited from other aspects:
Save money on insurance.

Prevent risks and accidents for your workers and even visitors.

Bring more value to the business due to the safety you offer.

Boost processes where different safety measures must be taken.
To get ISO 45001 certified in Norwalk, you only need to meet all the requirements in the document and go through an auditing process to guarantee compliance.
Our company, IQC The ISO Pros of Connecticut is able to offer you services that will speed up the process of getting certified:
Implementation.

Certifications.

Training.

Auditing.

Consulting.
You can contact us for this standard and many other certifications we have available in the city.
What is ISO 14001?
The other standard we mentioned aims for a completely different system in the company: the environmental one. The guidelines allow businesses to establish an environmental management system to guarantee they meet environmental responsibilities and also contribute to the planet.
For companies in Norwalk, ISO 14001 is usually the last standard they want to get certified in since it doesn't seem too relevant. But when you implement the guidelines and align them with your needs and processes, you notice an improvement in how the processes get more effective, efficient, and environmental-friendly.
At IQC The ISO Pros of Connecticut, we encourage businesses of all types and sizes to get certified in it since it brings improvement to different processes and even more clients and customers. Just make sure you follow the guidelines properly and you will be able to meet all the requirements to get your certification.
Our team will assist you during the entire process or you can let us know if you prefer to get us involved in everything to ensure you are going in the right direction.
IQC The ISO Pros of Connecticut can help you implement, train on, consult, and have your company and/or organization certified on the following ISO Certifications:
If you want to enjoy the above-listed benefits, contact IQC the ISO Pros of Connecticut, now. Our services are accessible in all of the below-mentioned cities: