ISO Pros of Connecticut Provides ISO Services Statewide

Finding the assistance you need to implement and get certified in ISO 9001 in Connecticut can be more difficult than you originally planned.
And this applies to even the rest of the standards you consider to get your certification in, and the main reason lies in how time-consuming it is and the lack of experience of most "experts" in the state.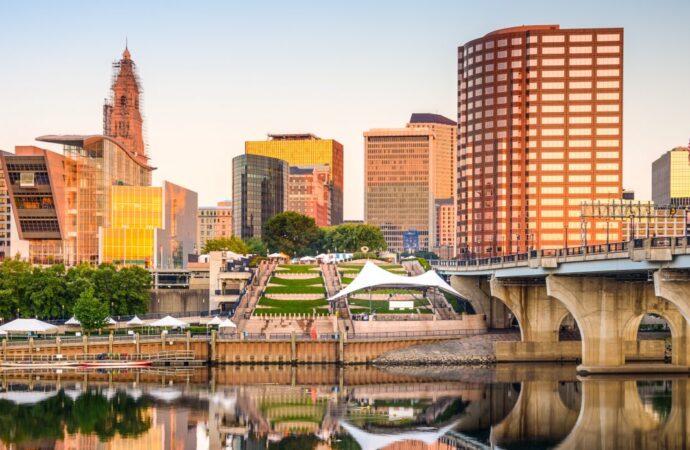 Fortunately, our experts at IQC The ISO Pros of Connecticut are able to offer you a wide range of services to help you with your ISO standards, either if they are mandatory or voluntary. From training to certification, we are able to handle the entire process for you, or let us know if you are more interested in getting trained and have our team advising you in the process.
As a recommendation, we suggest every company and person in charge of looking at the standards to get properly trained. Why? Because certifications last 5 to 6 years most of the time and you will need to ensure every change and requirement continues being present and even better for the next time you apply for certification.
Also, it is important to keep in mind every standard is reviewed periodically for new versions and the main goal of all of them is continual improvement in the system they are aiming for or for the entire company. It sounds like a lot of work, and it actually is.
But with our assistance and services, you will be able to get it done in no time and move onto the next ISO certification to boost your company and meet mandatory requirements.
Where to find our services
Since we understand every company in Connecticut has its own needs and with them come the fact of getting ISO certifications, we have made sure to expand our services throughout the state. Pomfret, West Haven, Stamford, Greenwich, Norwalk, and Enfield, are only a few of the cities where you can access our services.
In each city, we have found ourselves helping businesses in different ISOs, some are more popular than others depending on the type of companies that are in the specific location or due to the need of finally finding someone who can help them with each one of them. For Norwalk, most of our clients request our ISO 9001, ISO 45001, and CMMI certifications due to their nature.
While ISO 9001 is the international standard for quality management systems and cannot be avoided, ISO 45001 aims for the occupational health and safety management system to establish measures to offer safe workplaces.
But what about CMMI? This program and certification focus on the maturity and capability levels of the company to set goals and identify needs. Everything in order to boost the company based on what it can do at the moment and how capable it is to handle new activities.
Now, this is just the example in a city, but if you need those certifications or you are aiming for more in your company, let our team at IQC The ISO Pros of Connecticut know and they work on it right away. Besides the previous cities, keep in mind we offer our services throughout the entire state.
There are no limits to when and where we can help you as long as you are inside the state. So, rest assured we will be there to assist you with everything, including 30+ ISO certifications.
IQC The ISO Pros of Connecticut can help you implement, train on, consult, and have your company and/or organization certified on the following ISO Certifications:
If you want to enjoy the above-listed benefits, contact IQC the ISO Pros of Connecticut, now. Our services are accessible in all of the below-mentioned cities: